Who are We?
Dr. Timothy Moore graduated from the University of Southern California School of Dentistry in 1998. Dr. Moore started this practice in 2003 after relocating from Santa Monica, California. He is married and has three children, Jacob, Amelia, and Tucker. Dr. Moore is actively involved with his children and their numerous after school activities. Dr. Moore enjoys all aspects of general dentistry.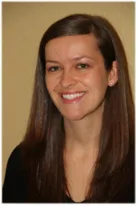 Dr. Marisa (Sonerholm) Fox grew up in Klamath Falls and returned home to join the practice after graduating from Oregon Health and Science University School of Dentistry in 2011. She has also taught at Oregon Institute of Technology as an adjunct faculty member in the dental hygiene program.
Dr. Fox is married to Greg Fox. They have a daughter named Annalee, a son named Clayton, a German Shepherd named Schutzen, and together love exploring all the outdoor opportunities the Klamath Basin has to offer.
Other staff include hygienists Denise and Nicole, assistants Taylor, and Jennifer, patient care coordinators Sara and Marsha.

We look forward to serving your dental needs and welcoming you to our practice family.
Contact Us!
Questions, comments, concerns? Give us a call at (541)273-6100.